Certified Scrum Product Owner (CSPO), In-Person, Wellington New Zealand, 4-5 March 2024
About the course
This Certified Scrum Product Owner® (CSPO) training course is an intensive two day workshop on one of the most critical roles defined by the world's most popular Agile framework: Scrum.
We use highly immersive adult learning techniques such as visual modelling, simulations, role-plays and 'Training from the Back of the Room' activities to enable self-directed learning and enhanced retention.
This course is organised and run using Scrum as a management framework. This allows for feedback and flexibility as well as experiencing Scrum in action throughout the course.
The Product Owner role is critical to maximising Return on Investment from agile product development / projects and is one of the most challenging yet rewarding of the agile roles. As the voice of the customer to the delivery team, a Product Owner needs to be able to work effectively not only with end users and other stakeholders but with the team on a daily basis.
This course provides guidance and practical tools for fulfilling the function of Product Ownership using the Scrum framework and a complimentary set of the most widely used Agile techniques including:
Collaborative Envisioning,
User Stories,
Story Mapping,
Minimum Viable Product (MVP) management,
Techniques for soliciting customer/stakeholder input on priorities,
Product Backlog management,
Rolling Release management, and
Release Burndown with scope tracking.
You will learn:
The importance of iteration, learning and risk management in product development.
What Scrum is and how a Product Owner works in this environment.
What a Product Owner does and what it takes to perform the role well.
How to create a shared vision.
How to create and maintain a healthy Product Backlog.
How to manage a Release to a successful outcome using agile techniques.
About certification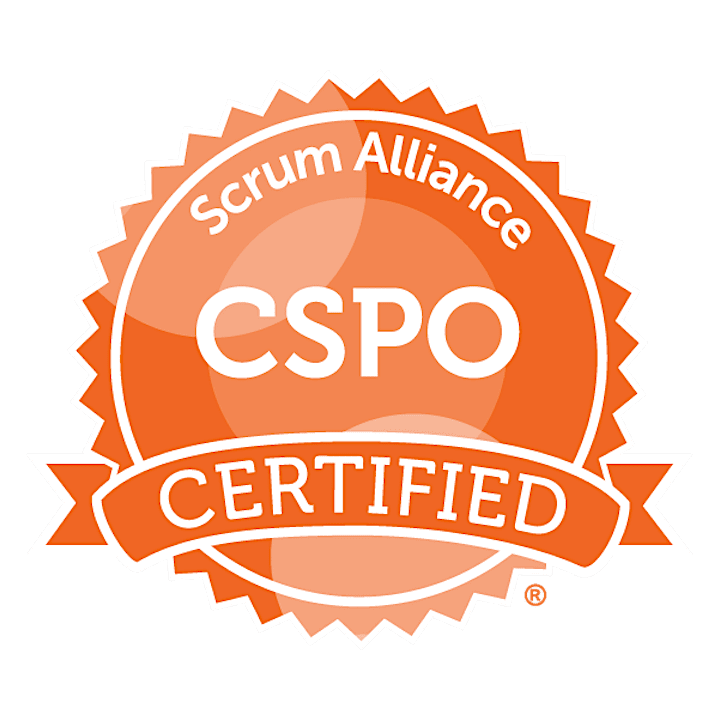 This Certified Scrum Product Owner training course is all-inclusive of a globally recognised certification with the Scrum Alliance for participants who fulfil the expectations of the trainer during the course. Whilst some pre-reading is required, there is no exam to complete after the training course.
This course may qualify Project Management Professionals (PMPs) for 14 PDUs as approved by the Project Management Institute (PMI).
Meet your trainer – Rowan Bunning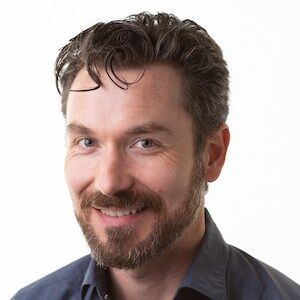 Rowan Bunning has played the role of Product Owner whilst Product Manager in a tech. start-up beginning in 2004. As a Scrum Master he has coached executive-level business owners to be highly effective Product Owners. These experiences enable him to speak from first-hand experience and illustrate through story telling what is possible when a Product Owner is fully empowered and skilled.
Having led over 500 Scrum certification courses since 2008, Rowan is one of the most experienced Scrum Trainers in the region.
Rowan has worked in pure-play product development without projects – an environment in which Agile and Product Ownership are particular effective. His training examines how top tech. companies do product innovation. If you work in a corporate project environment, many of the same techniques can be applied and can be game-changing.
Real world stories and hard-won advice from Rowan's hands-on Product Owner experience make this training compelling. Small group exercises through the course using a broad selection of the most powerful tools for Product Owners make it highly practical with numerous tools and reference material to immediately apply in your work.
Learn more about Rowan Bunning CST.
Five reasons to do your Scrum training with Rowan Bunning
Practical guidance from first-hand experience. Over a decade implementing Scrum in dozens of organisations means that Rowan's guidance is grounded in real world challenges and is highly practical. He speaks from first-hand experience, having worked for years in each of the Scrum roles including ScrumMaster, Product Owner and Development Team Member as well as in a wide variety of other technical, leadership and coaching roles.
Insightful and inspiring. As past course participants testify, you can expect to take away many deep insights into the nature of Scrum and its potential to transform your organisation and your work life for the better. Stories of what others have achieved with Scrum are likely to inspire you to be a game changer yourself.
Authoritative, non-proprietary material. Unlike many other training providers who teach proprietary, non peer-reviewed method formulations marketed using the generic umbrella term 'Agile', Rowan's teaching is fully aligned with the authoritative definitions of the most widely used and peer-reviewed Agile frameworks (e.g. Scrum as per the definition endorsed by the Scrum Alliance®) and techniques (e.g. User Stories and Story Point Estimation as per Mike Cohn).
Take away a comprehensive workbook. As a course participant you will receive a comprehensive course workbook including worksheets on key topics, detailed information on Scrum from a Product Owner's perspective, recommended reading and further resources to assist you post-course.
Post-course follow-up. Rowan can provide post-training coaching and has done so with a wide range of organisations in industries including banking, federal and state governments, health insurance, superannuation, salary packing, retail, manufacturing, building security, information security and media.
Testimonials from course participants
"Myself and the 5 Product Owners came away with some really useful methods for writing better stories. I'll keep an eye out for more of your courses."
– Gameplay Producer, The Creative Assembly
"I have been lucky to have had Rowan as my coach for both CSM and CSPO ceritfications (in fact I chose him for the CSPO after the great experience I had on the CSM course). Rowan brings a wide range of experience in coaching scrum teams and in helping businesses with their introductions of scrum and other agile techniques. I can't recommend Rowan enough."
– Simon Waight, CSM, CSPO and Cloud Architect (blog)
"A fab overview for a non-software developer, and great to see the benefits of Scrum when waterfall is failing time and time again in your organisation!"
– Program Director – major projects, PTG Global
Pricing
NZD $1,900 excl GST per person. This includes the following.
Two full days training with a highly experienced agile practitioner.
A printed course workbook including slides and worksheets.
Full catering during the course including morning tea, lunch and afternoon tea.
Certification as a Certified Scrum Product Owner (CSPO) for participants who successfully meet expectations during the course.
2 years of membership with the Scrum Alliance.
A letter of course completion that may be submitted to your employer and/or a professional body (PMI/ACS) for PDUs (available upon request).
Registration
Simply select the "BOOK NOW" button to begin online registration through the Equinox IT website.
Alternatively, you can call Equinox on +64 9 307 9450 or email us at [email protected].