Certified ScrumMaster (CSM) Virtual-Online 30 October – 3 November 2023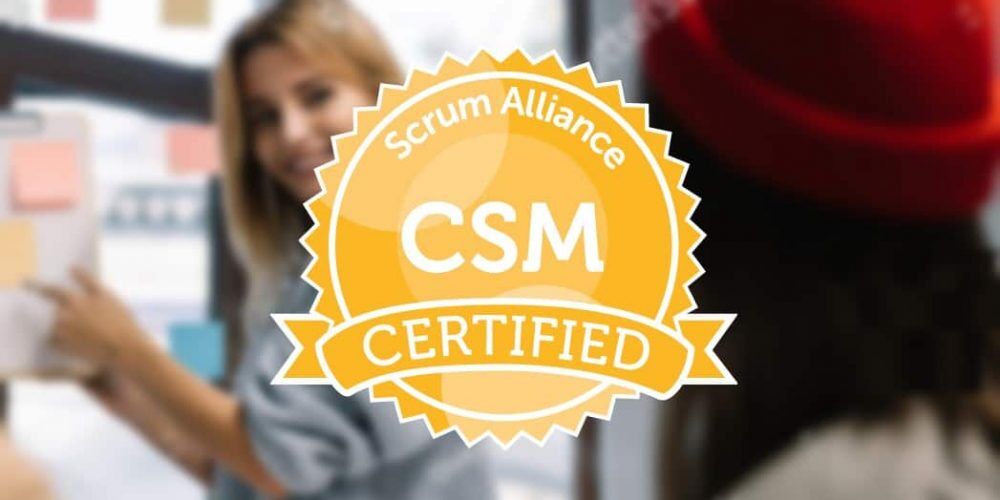 *NOTE: This course format is 4 hours per session starting at 130pm (AEDT) / 330pm (NZDT) on Monday, Tuesday, Thursday & Friday from 3oth October 2023 to 3rd November 2023.
Be Over-prepared for the Certification Test!
Check your Scrum knowledge multiple times with our carefully crafted practice tests that are not available elsewhere. In addition to substantial answer explanations being provided upon responding to each question, you have the opportunity to discuss the best Scrum answer for such questions during the course.
Our practice tests are more challenging than the CSM Certification Test. Doing well at them means that you can be confident about coming close to 100% on the Certification Test!
Learn from Australia's first Scrum Master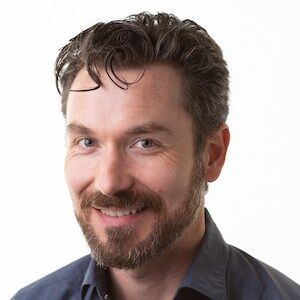 After beginning his Agile journey with eXtreme Programming in 2001, Rowan Bunning began practising as a Scrum Master in 2003 and was the first in Australia to become a Certified ScrumMaster at the beginning of 2005. He was subsequently mentored by the first Scrum Trainer in Europe.
In his first few years as a Scrum Master Rowan coached a high performing team with an executive as Product Owner, led an organisation-wide Agile adoption and was instrumental in recovering a multi-million pound project in Europe. Such experiences are only the start of the many illuminating stories that Rowan embeds into his CSM training.
Rowan is the first and only educator in Australasia approved to teach all courses through to Certified Scrum Professional (CSP) for Scrum Masters. This includes Advanced Certified ScrumMaster (A-CSM) and Certified Scrum Professional-ScrumMaster (CSP-SM). Starting your journey as a Scrum Master with Rowan means that you have the option to receive a smooth and coherent learning experience all the way through to the highest level offered for Scrum Masters.
This and all other Scrum WithStyle course are available as highly interactive virtual experiences leveraging the best online learning tools to an extreme.
Learn more about Rowan Bunning CST
How to earn Certification
Certified ScrumMaster is the most widely recognised Agile-related accreditation in the world. Certification body Scrum Alliance was founded in 2001 and is a not-for-profit association. With over 1 million practitioners having been accredited with Scrum Alliance, it is the largest Agile-specific professional membership organisation globally.
There are three steps to earning a Certified ScrumMaster accreditation:
Familiarise yourself with Scrum through our pre-course study material,
Complete our Virtual CSM course including 16 contact hours, and
Pass the CSM Test administered online by Scrum Alliance within 90 days of completing the course.
For further information on the certification process, see the Certified ScrumMaster page on the Scrum Alliance website.
This course qualifies Project Management Professionals (PMPs) for 14 PDUs as approved by the Project Management Institute (PMI).
Prepare with our CSM Practice Tests
You can be very confident of not just passing but excelling at the CSM test after preparing with Scrum WithStyle.
We have crafted multiple practice CSM tests that you take at the end of sessions during the course. Each question follows the 4 option multiple choice format of the certification test with coverage of all CSM test topic areas. Substantial answers explanations are provided immediately upon responding to each question. The most difficult questions are discussed at the start of the final session.
Our practice tests are more difficult than the official Scrum Alliance certification test. As such, if you do well at the practice tests, you can expect to do even better at the certification test.
Live Virtual Training
Our virtual training continues to be called "amazing", "insightful", "fun and informative" by participants (see testimonials below).
There's no need to worry about missing out compared with in-person training. This course is not a series of pre-recorded videos that you passively watch. This CSM is a live interactive virtual experience with the trainer coming to you live from Sydney, Australia. It covers all the same learning objectives as our in-person CSMs – just using a different interaction medium. As a bonus, you will come away with a lot of practical techniques for remote working!
You can expect a highly interactive virtual learning experience with continuous live video amongst all participants. The course is designed to exploit the potential of state-of-the-art online collaboration tools as well as leveraging research-based adult eLearning approaches to maximise learner interaction and retention. All this from the comfort of your own home / office / home office!
This course is scheduled in 4 hour sessions across 4 business days. The standard session timings in Australian Eastern Daylight Time (AEDT) as follows.
Session 1: Monday 30th October 130pm – 530pm (AEDT)
Session 2: Tuesday 31st October 130pm – 530pm (AEDT)
Session 3: Thursday 2nd November 130pm – 530pm (AEDT)
Session 4: Friday 3rd November 130pm – 530pm (AEDT)
The session timings in New Zealand Daylight Time (NZDT) are as follows:
Session 1: Monday 30th October 330pm – 730pm (NZDT)
Session 2: Tuesday 31st October 330pm – 730pm (NZDT)
Session 3: Thursday 2nd November 330pm – 730pm (NZDT)
Session 4: Friday 3rd November 330pm – 730pm (NZDT)
10 reasons to choose this course
12 years of refinement – your trainer – Rowan Bunning – has delivered almost 400 Scrum Certification courses and has inspected and adapted this course frequently for over the last 12 years.
Recommended again and again – many participants choose us based on word-of-mouth recommendation such as those below in the "What others are saying about this course" section.
Emphasises the impactful Why? – unlike courses that stop at the process "mechanics" and spoon feed you tactical tips, this course focuses on the principles and deep insights. These allow you to navigate your own situationally appropriate tactics relative your context levering values and principles – something that is necessary for sustainable Agile.
Smaller, more interactive class – some courses will have you compete to have your questions answered amongst 40 or more participants! We keep our class sizes small to provide plenty of opportunity for direct trainer interaction as well as hearing from a diverse group of other learners. Our typical class size is 12 with a maximum of 20.
Stories from 19 years of experience – Rowan brings the principles alive with (often dramatic) Agile adoption stories from the trenches in a wide variety of organisations both down under and in Europe since 2001.
Learn from the region's first Path to CSP Educator – Rowan is the first trainer in Australasia to be approved to teach Advanced CSM courses. This CSM course prepares you to take the Path all the way to Certified Scrum Professional – ScrumMaster (CSP-SM) – the ultimate accreditation for a ScrumMaster – with a consistent learning programme.
Rich mix of learning approaches – we use highly immersive adult learning techniques such as problem solving discussions, visual modelling and neuroscience-aligned Training from the Back of the Room activities to enable self-directed learning and enhanced retention.
PDF of All Course Material – you will receive all course material used in PDF format including an export of the online workspace, practical tips not found elsewhere and CSM Practice Test answer explanations.
Detailed next steps – since we teach the next course after CSM – Advanced Certified ScrumMaster (A-CSM) – we offer detailed information on how you can prepare for taking the next major step in your professional development as a Scrum Master.
Ongoing support – have a question (or three) later on? Graduation from this course gains you access to the Scrum WithStyle Alumni community which has an active discussion forum on Slack where the trainer and many other experienced practitioners respond to your ongoing queries.
Inclusions
16 contact hours of training – with an Agile practitioner with 19+ years of experience and Certified Scrum Trainer since 2008
Certification Test – administered online by Scrum Alliance
Multiple Practice Tests – including answer explanations for the tests unique to Scrum WithStyle
CSM Certification – active for 2 years for participants who pass the post-course Certification Test
All course material – PDF export of the entire Miro workspace including all course material and output from group exercises.
Personal Workbook – containing your notes.
Daily Scrum tips – a compilation of practical tips from 19 years of coaching on Daily Scrums.
Encouraging Shared Responsibility and Self-organisation – a checklist of ingredients to stimulate effective self-organisation.
Example Checklist for ScrumMasters – practical examples of ways to make a big impact as a Scrum Master.
Ongoing Support – ask questions any time ongoing in the Scrum WithStyle Alumni workspace on Slack.
PDU Letter – a letter of course completion that may be submitted to your employer and/or a professional body (PMI, ACS or similar) for PDUs (available on request)
Pricing
Scrum WithStyle is proud to offer the following great deals:
AUD $1,320 inc. GST regular price
AUD $220 off early bird special for bookings made more than 2 weeks prior to the course
AUD $220 off regular price when a group of 3 or more participants from the same organisation are booked together
For a group of 6 or more participants, please contact us for a further discount
The following table shows the total price inc. GST for each situation.
| | |
| --- | --- |
| Regular ticket | AUD $1,320 |
| Early bird >2 weeks prior | AUD $1,100 |
| Group of 3+ from same org. | AUD $1,100 |
| Group of 6+ from same org. | Contact us |
Registration
To register one or more participants for this course, simply select the "BUY NOW!" button at the top of this page and complete the online sign-up at Eventbrite.com
Payment options:
Credit card – Mastercard, Visa, Amex
Electronic Funds Transfer (EFT) – choose "Pay by invoice" as Payment MethodFor New Zealand residents paying by EFT, please contact our partner Equinox IT to receive an invoice and transfer details.
Terms & Conditions can be found on the first page of the booking transaction at Eventbrite.com
What participants are saying
All of these reviews are of our virtual online CSM experience.
"Amazing course. It has got so many things to learn from which can be useful for future growth. Must recommend."
– Kavita Sippy, ScrumMaster Certified Scrum Master, Team Lead – Desktop Support and Service Delivery at iiNet
"A really great insight and hands on training into Scrum, what it means and how it applies in the workplace."
– Mark Goss, ScrumMaster
"Learned many new things in this course and would definitely recommend to others who would want to pursue their career as a Scrum Master."
– Hari Kotha, Intermediate Test Analyst at Kiwiplan
"I want to thank Rowan Bunning CST from Scrum WithStyle and the team at Equinox IT for the Certified ScrumMaster course. As I have never been in an online classroom environment, I was a little sceptical approaching the course but Rowan Bunning CST made it effortless for us. Really excited to complete the certification and looking forward to using the knowledge as I head into my new role. Great stuff guys!!!"
– Pramod Raveendran, Information Technology Service Delivery Manager at OSS Group Ltd
"Rowan Bunning is an excellent and experienced trainer, with years of real life experience in the development and Scrum processes. This was very apparent in the level of training that our CSM course group received at Scrum WithStyle.
Learning within different non work groups was a real eye opener as it gave me an insight into how other companies develop and work within the Scrum Agile framework. It was very different to how the company I work for has implemented the Agile framework.
Rowan was an expert at getting everyone in our training course engaged and collaborating in the learning process. It was a real facilitation success, and I could see everyone gained a better understanding of the course material."
– Paul Clarke, Senior Software Developer, Indue
Further Information
If you have any questions, please see the Scrum WithStyle website including our Frequently Asked Questions,
Call us on 1300 1 SCRUM ( 1300 172 786 ) or Send us a message online.