Quantifying your impact – a Masterclass with Joseph Pelrine, in-person, Sydney, 28 March 2023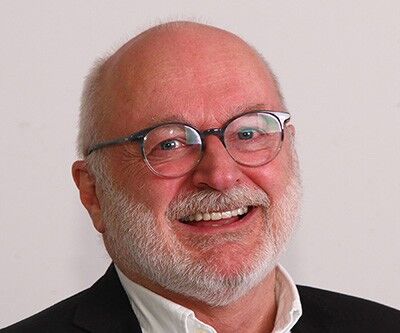 A masterclass for ScrumMasters, Agile Coaches, and the managers who hire them
If you give a designers a briefing, you'll get a design. If you give a developer a specification, you'll get code. But what do you get when you give an Agile Coach a mandate to improve your team's performance? How can you measure this? If you're a coach, how can you monitor your progress, and show that it's going in the right direction and at the right pace? If you're a manager, how can you tell whether the money invested in a coach was well spent?
State-of-the-art analysis of team interaction and dynamics needs to go beyond questionable and game-able metrics such as velocity, or assessments designed by companies who use them to sell their products and services. It needs to be neutral and objective, defensible and research-based. This class will teach you techniques for analysing team interaction and performance grounded on reliable, professionally-used psychological and psychometric methods.
Topics addressed include:
an introduction to psychometrics and research methods
what does a team actually do? The psychologist's viewpoint
the basics of team interaction and dynamics
advantages and disadvantages of asking vs. observing teams
issues with longitudinal studies and comparing teams
differences in interaction between co-located and virtual teams
Participants will receive a toolbox of entertaining tests/exercises they can do with their teams to analyse and improve their performance, or just for fun. The class is highly interactive, and participants will need a laptop with access to a spreadsheet application (Excel, Google Sheets, etc.) as well as an open mind and a good bit of curiosity.
Join us immediately after the workshop at 5:30pm to continue the discussion with drinks and o'er deurves.
It is likely that this will be the only time this training will be offered face-to-face in Australia.
Pricing
| | | |
| --- | --- | --- |
| Ticket type | Price | Availability |
| Early bird | $880 | Until 28th Feb |
| Regular | $990 | Until 4 days prior |
| Group of 4+ from the same organisation | Contact us | |
All rates inclusive of GST.
Registration
To register one or more participants for this course, simply select the "BOOK NOW" button at the top of this page.
Payment Options
Credit card – Mastercard, Visa, Amex
Electronic Funds Transfer (EFT) payment must be made within 7 days – choose "Pay by Invoice" as Payment Method
Further Information
Call us on 1300 172 786, or Send us a message