The Scrum WithStyle Story

Scrum WithStyle is Australia's leading Scrum training service provider and Scrum-friendly Agile consultancy. The company was founded in 2008 by Rowan Bunning – a pioneer of Scrum in Australia who has worked as an agile coach with one of Europe's leading agile consultancies as well as a wide variety of organisations in Australia. The company's experience with agile methods spans a decade in Australia and Europe.
We provide Agile related training and consultancy to IT and software development professionals in Australia and New Zealand.
Our clients include many of Australia's best-known brands in industries including financial services, federal and state government, health insurance, retail, manufacturing, security, media, and video gaming.
We are proud to be accredited with Scrum Alliance for more than a decade. Scrum Alliance is the global not-for-profit trade association that has set the highest quality and ethical standards for Agile professionals since 2001. Its mission is to transform the world of work through guiding and inspiring individuals, leaders and organisations with practices, principles, and values that create workplaces that are joyful, prosperous, and sustainable.
Scrum WithStyle's vision is to be Australia's leader in bringing project and product delivery success for customers with the world's most authoritative and well-proven Agile approaches.
I commend Rowan as a Scrum trainer and coach. I trust his technical experience, his Scrum knowledge, Scrum community contacts, as well as his pragmatic approach to cultural change. Rowan would be of great benefit to any organisation looking at adopting Scrum.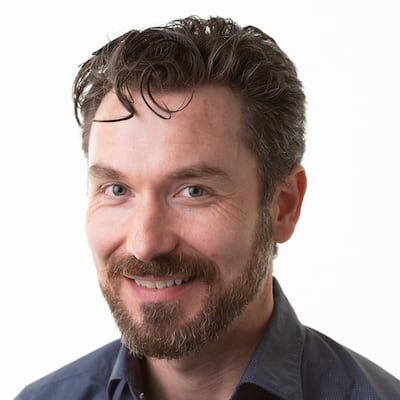 About Rowan Bunning – Founder
Rowan Bunning is an Australian pioneer of Scrum having become one of Australia's first ScrumMasters in 2003, Australia's first Certified Scrum Practitioner® (CSP) in 2006 and Certified Scrum Trainer® (CST) in early 2008. In 2019 he became the first Path to CSP® Educator in Australia to be accredited to offer the full suite of professional development offerings for ScrumMasters and Agile Coaches through to Certified Scrum Professional®.
With a background in software development including with eXtreme Programming, he was hired as an Agile Coach by one of Europe's foremost Agile consultancies in 2007. Since then, Rowan has guided organisations from banks to video games companies through accelerated Agile adoptions including Scrum, Kanban and Large-Scale Scrum (LeSS) as well as consulting to management on Agile assessment and change leadership.
Rowan is Managing Principal at boutique Agile services provider Scrum WithStyle. As a Certified Scrum Trainer (CST) since 2008, he has delivered over 400 Certified Scrum courses in Australia, New Zealand and south-east Asia making him one of the most experienced Agile trainers in the Australasian region.
Rowan is a lecturer in Agile Project Management at the University of Sydney.

Rowan has:
Path to CSP Educator accreditation – the first in Australasia to offer the full Path to CSP for ScrumMasters,
Licensed Agile Fluency Facilitator accreditation – the gold standard in Agile adoption pathway charting, alignment and investment decision-making,
Certified LeSS Practitioner (CLP) accreditation with both Bas Vodde and Craig Larman in the highly-regarded Large-Scale Scrum (de)scaling frameworks,
Certified Agile Leadership credential II (CAL II) accreditation,
Organization and Relationship Systems at Work (ORS@Work) coach accreditation,
a Licensed Agile Fluency Facilitator,
spoken about Scrum at conferences in Australia, Europe and North America since 2006, and
been involved with organising the Sydney Scrum User Group since its inception in 2008.
Rowan specialises in: Advanced Scrum training, LeSS (Large-Scale Scrum) and Organisational Design for genuine agility.